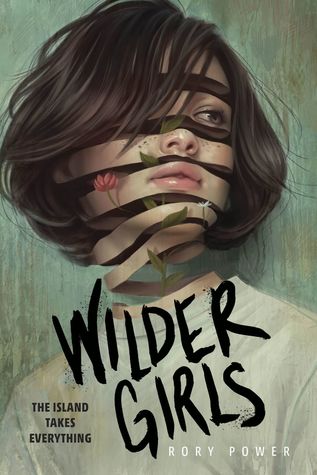 It's been eighteen months since the Raxter School for Girls was put under quarantine. Since the Tox hit and pulled Hetty's life out from under her.

It started slow. First, the teachers died one by one. Then it began to infect the students, turning their bodies strange and foreign. Now, cut off from the rest of the world and left to fend for themselves on their island home, the girls don't dare wander outside the school's fence, where the Tox has made the woods wild and dangerous. They wait for the cure they were promised as the Tox seeps into everything.

But when Byatt goes missing, Hetty will do anything to find her, even if it means breaking quarantine and braving the horrors that lie beyond the fence. And when she does, Hetty learns that there's more to their story, to their life at Raxter, than she could have ever thought true. – – Publisher synopsis
This creepy debut novel from young adult horror writer, Rory Power, might just make you sleep with the lights on.
I'm going to be honest, I absolutely chose this book solely on the beautiful cover. I soon learned, however, that Wilder Girls is a gripping feminist, LGBTQ horror novel perfect for a weekend spent reading. The pace is slow to start, but the tension quickly builds and you'll find yourself abandoning everything else to keep reading. Power is a master at building tension and creating an atmospheric story.
The characters are unapologetically real. Many are unlikeable but are also determined and powerful. You won't always agree with the choices they make, but you'll understand the enduring hardship that brings them to fight for survival, no matter the cost.
Be warned, however, like many horror novels this book is violent and gory. Power doesn't sugarcoat the conditions at the Raxter School for Girls or the realities of living with the Tox everywhere you turn. Content warnings include: character death and animal (not pets) death, and more found on Rory Power's website here.
Review by Sara, Support Librarian