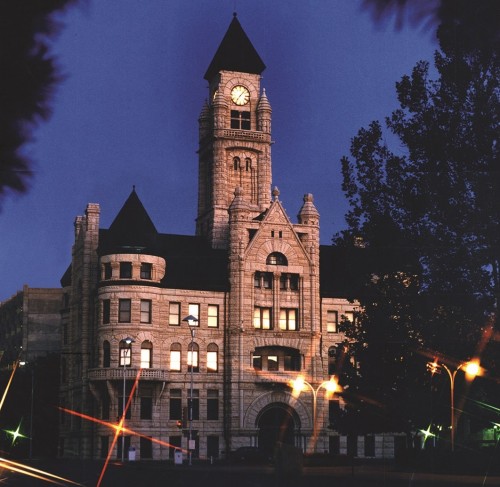 Art that inspires and engages, history that brings early Kansas alive – all of this and more are waiting for you at the Andover Public Library.
Museum passes can be placed on hold. Search the card catalog under MUSEUM PASS to reserve a pass. Passes cannot be renewed, transferred or requested through Interlibrary Loan.
You have three business days to come in and check out a pass once you have been notified the pass is ready. If you do not pick up the pass in the allotted time, the pass will move to the next person in line. We would be happy to add your name to the list again, however, it will be at the end of the hold queue.
One "Museum Discovery Pass" may be checked out per family, per loan period. The loan period is SEVEN DAYS.
Passes may be limited to general admission only. Special exhibits may not be covered, and other restrictions may apply. Museums may change the terms and conditions of the passes at any time.
The library will give you a museum pass and case with a checkout slip that admits you into the museum through the date on the slip. After this date, the pass expires. Museum passes are only valid when accompanied with check out slip.
Check out these great museums!
Click on the logo to link to the museum's website for information about their hours or exhibits.

The Wichita Art Museum Pass admits up to 4 people.

The Cosmosphere Pass is good for one All-Day Mission Pass, which includes one IMAX film, one planetarium show, one Dr. Goddard's Lab, and one admission to the Hall of Space Museum.

The Botanica Pass admits up to 4 people.

The Wichita-Sedgwick County Historical Museum Pass admits up to 6 people.