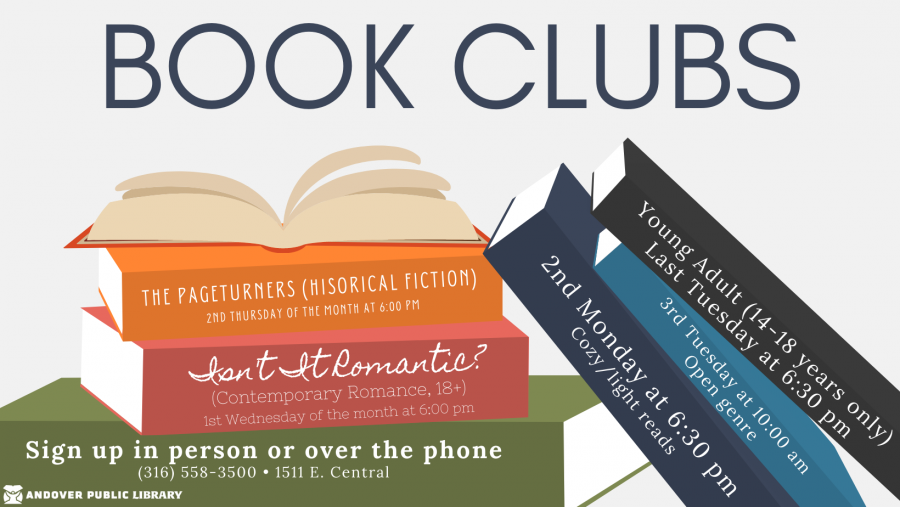 The Andover Public Library offers five adult and one young adult (14-18 years old) book clubs to patrons of the library. Book clubs meet monthly at the library. Sign up by calling the library at (316) 558-3500 or in person.
Isn't It Romantic 1st Tuesday at 6:00 pm (Contemporary Romance for fans of Hallmark movies and romcoms, 18+ only)
2nd Monday at 6:30 pm ("cozy" books – these book selections are lighter, cozier material in multiple genres)
3rd Tuesday at 10:00 am (open genre)
Last Tuesday at 6:30 pm (YA book club for patrons aged 14-18 years only)
You can pick up a book club sign-up form at the front desk of the library.
Previous Book Club Choices:
Monday Evening "Cozy" Book Club