Spring into a New Library Logo!
Andover Public Library is pleased to announce the launch of our new Library logo.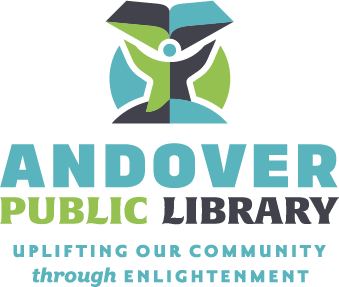 APL's new logo tells the story of how the Library has always been about more than books. Andover Public Library is a place of transformation and community; it is a place to try something new, to learn a new skill, to explore the world around us, and to make new connections.
The figure at the center of the logo is a knowledge seeker looking to share ideas, creativity, and the power of learning. The logo as a whole symbolizes the library as a central source of knowledge: exploring new horizons of information and uplifting the community through enlightenment.

With one foot striding forward into the future and one foot grounded in the past, the figure embodies the intelligence of the citizens of Andover and a community that is eager to rise up and continuously learn as it grows.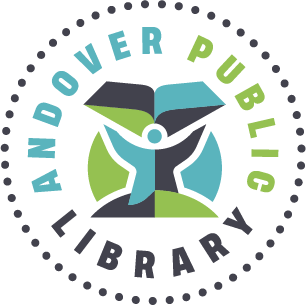 The logo was designed by local graphic design artist Brian Miller, in consultation with the library administration, library logo committee, and Library Board of Directors.
Our New Colors: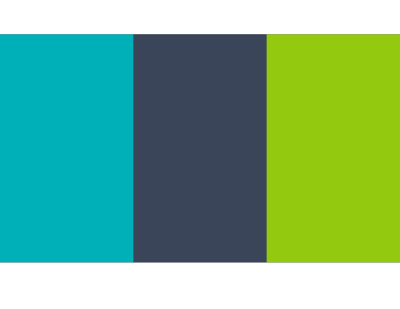 From the colors of the sky and lake, to the bright blue of robin's eggs, and to the green of the grass, the logo's colors evoke Andover Central Park, the home of Andover Public Library and a place of growth, possibilities, and activity.