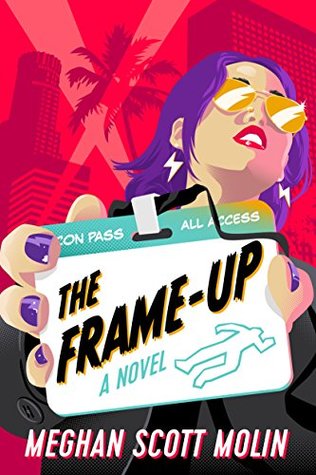 The Frame-Up by Meghan Scott Molin
There is so much to like about a book that combines comic books, mystery and mayhem, romance, and geek culture. Not your standard Cozy Mystery, The Frame-Up follows MG as she navigates life as a no-nonsense, passionate comic book writer.
When MG discovers a potential comic book link to a series of local crimes, she teams up with hot cop Matteo to try to find the connection. Like any good cozy mystery, MG soon branches out on her own and fun and quirky hijinks ensue.
Part of what makes this a great read is Molin's depiction of MG. Her decisions and actions throughout the story don't always make sense to the reader and at times she bumbles things and obstructs the investigation. In her excitement, MG places herself and others in dangerous situations without fully thinking through the consequences. She's flawed. She's a real person. She's relatable to the reader.
The Frame-Up has just a hint of romance — more of a will-they-or-won't-they scenario — and sets up the storyline between MG and Matteo for future installments. Molin's writing is light and funny, with just the right amount of pop culture references to not feel trite. The Frame-Up is a fun, easy read for when you're not looking for something serious – great for a lazy afternoon or weekend.
Review by Andover Library Staff