Upcoming Events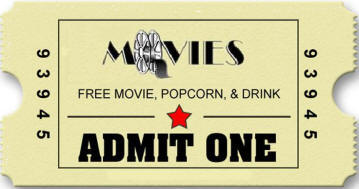 Time Range : 2:00 pm - 4:00 pm
Summer Family Movie 7/23 Event Details :
Our final movie of the summer is the 2018 anime movie you'll want to Pika-choose! Five strangers come together to save the day in Fula City when a series of threats endanger the annual Wind Festival and the city's entire population.
Join us Tuesdays this summer for a Family Movie! Stop by the library to pick up a list of all movies shown this summer.
Bring your family and friends, we'll have popcorn for everyone! As always you are welcome to bring your pillows and blankets, whatever you need to get comfy.
Time Range : 4:00 pm - 5:00 pm
Extreme Animals Event Details :
Meet Extreme Animals at the library! Join us in the Gallery and get up close and personal with exotic animals from all over the world!
No Registration Required. Please arrive early. Space is limited. No late admittance or strollers allowed.
Sponsored by the Friends of the Andover Public Library
Time Range : 9:00 am - 10:00 am
Puppet Walk in the Park Event Details :
Join us every Friday in June & July for a story and a walk around the park with a puppet friend!
Meet at the playground at 9:00 am!
All ages are welcome!
Time Range : 4:30 pm - 5:30 pm
Lego Club – 7/30 Event Details :
Every month, a theme will be provided and club members are encouraged to build something that fits the theme. Legos are provided.
1
2
>