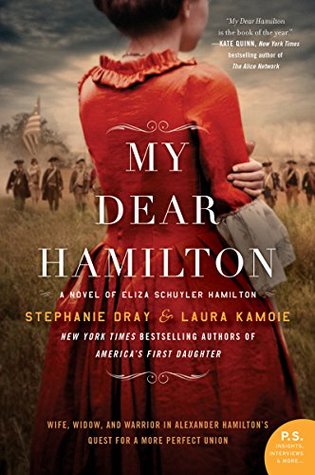 My Dear Hamilton: A Novel of Eliza Schuyler Hamilton by Stephanie Dray and Laura Kamoie
I chose this book initially because like most of the country I had fallen under the spell of Lin Manuel Miranda's Hamilton. Surprisingly, this book turned out to be one of my favorite books I've read so far this year. My Dear Hamilton gives us a glimpse into the life of Eliza Schuyler before she became Mrs. Hamilton.
As with most historical fiction the authors embellished some of the characters and events. I did appreciate the extent of the authors' research into the actual people, places and events that took place during Eliza's lifetime.
I love historical fiction, especially the Revolutionary War era. If you are a fan of Hamilton the musical you will really enjoy this book. Perfect mix of historical facts with great imaginative writing.
Review by Andover Public Library Staff