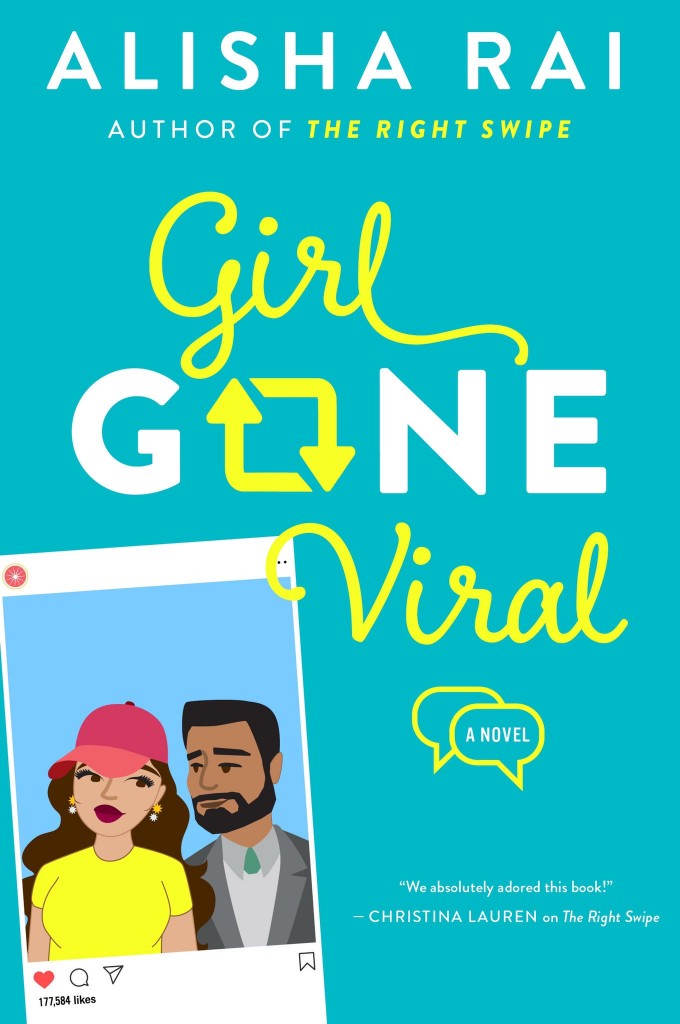 Content Warnings: abuse (past/discussion of), war discussions, PTSD, assault (discussion), anxiety attacks
Former model and young widow, Katrina King, craves a low-profile life, but when she meets a cute guy at a coffee shop, she's suddenly viral on Twitter. Desperate to escape before the identity of #CuteCafeGirl is discovered, Katrina's bodyguard Jas Singh whisks her away to his family's orchard. Will Katrina be able to keep her growing affection for Jas at bay? Will Jas' long-running family dispute get in the way? Will Katrina keep her identity secret?
I settled down with Girl Gone Viral thinking it would be a fluffy, sweet romance with little filler, but was I wrong — Girl Gone Viral is so much more! This is the second in the Modern Love series by Alisha Rai, and while I haven't read the first book in the series, I don't think that affected my reading of Girl Gone Viral.
Both of the main characters struggle with mental health (depression, anxiety, and PTSD), and the discussions of therapy, how to support a friend that needs help, and complex family dynamics were handled well and with compassion. It's not often that I find a fiction book that addresses mental health in such an everyday, commonplace way. I'm encouraged to see the beginnings of the normalization of mental health and therapy in contemporary fiction.  This is also the second book I've read recently (the previous was the YA book Don't Read the Comments by Eric Smith) that dealt with online targeting, doxing, stalking, and harassment. I am pleased to see more contemporary novels address the issue.
The pacing of the romance was near perfect. I liked the slow burn and the will-they-or-won't-they drama. I did feel, however, the ending was rushed and would have liked a few more pages fleshing that out.
Overall, I really enjoyed this quick read and will look for the first in the series.
By Sara McEachern