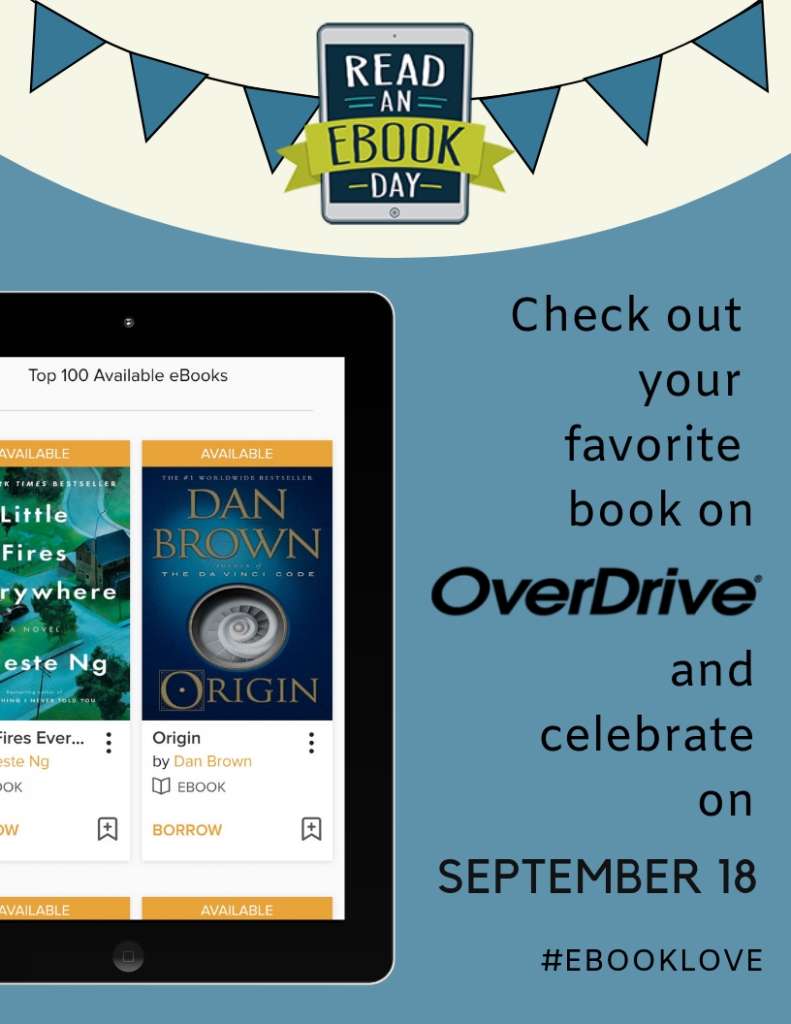 Today we celebrate ebooks! Ebooks allow you to take your favorite books with you anywhere and everywhere you go through your tablet or cellphone. Whether you're sitting on the beach or on your couch at home, ebooks are the perfect reading choice.
The Andover Public Library offers ebooks free to our local patrons through the Overdrive app and website. Simply log in with your library card number and password (your default password is your last name in lowercase) at sunflowerelibrary.overdrive.com and search through the hundreds of fiction, non-fiction, children's, and young adult titles available to you. You can even find ebooks in Spanish! Like large font, but the book you want is checked out at the library? Ebooks allow you to read any book in large font — you can easily adjust the font size however large or small you like!
If you've never tried reading an ebook before, today is the perfect time to try one out. Search the sunflowerelibrary for one of your favorite books or authors and celebrate Read an Ebook Day with us today.