We just put the finishing touches on our fun new digital escape room — Rapunzel: Escape the Tower!
Can you help free Rapunzel from the tower before the evil, old Enchantress returns? Rapunzel and the Prince can escape only with your help! This escape room is intended for all ages and may be completed individually or as a group.
Created by Andover Public Library librarians Sara and Jackie.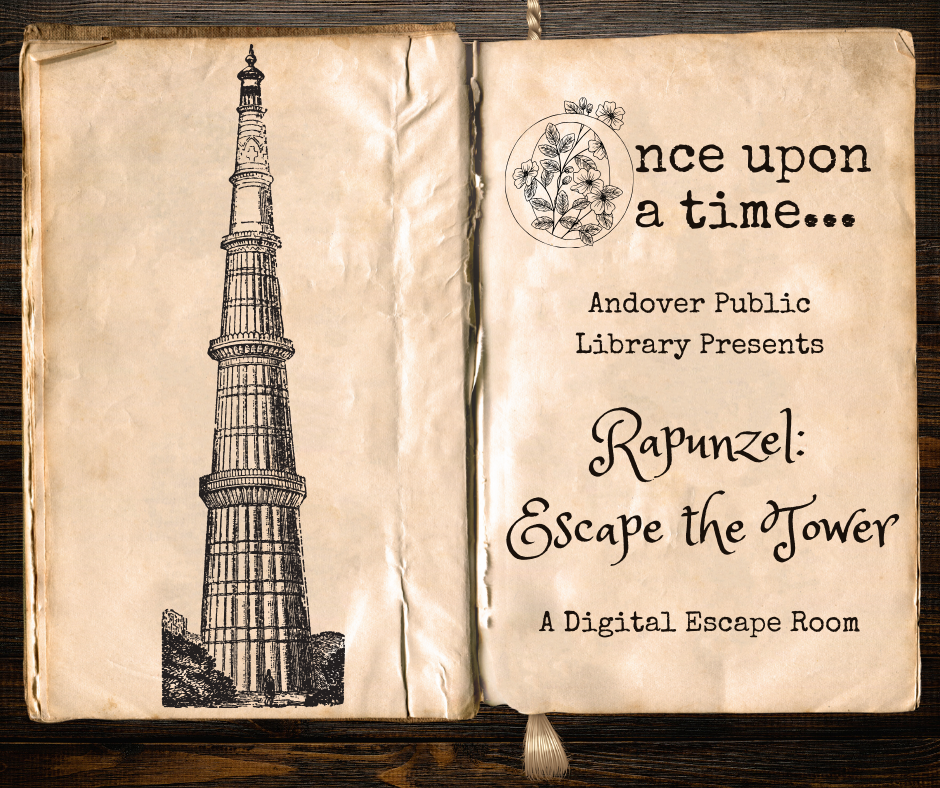 Check out our previous digital escape room: Escape from Treasure Island.