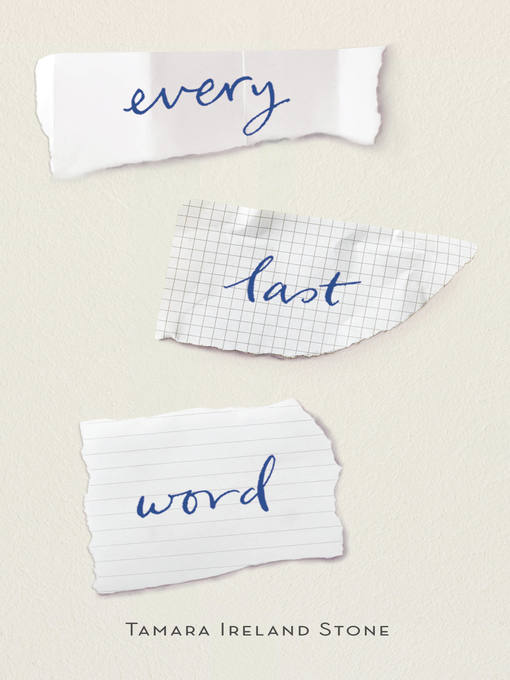 Every Last Word by Tamara Ireland Stone
The Clique Series meets Turtles All the Way Down
This story is about a sixteen year old named Samantha, but she prefers to go by Sam. Sam has OCD, emphasis on the O. She has thought spirals, obsessive thoughts, and a fixation with the number three. She is on medication and attends weekly therapy sessions with her counselor, Sue. For all of her years of school, Sam has been attached at the hip to her friend group nicknamed the Crazy Eights. When junior year begins, Sam finds herself wishing she could remain "Summer Sam", the persona she takes on in the summer months with her swim team. 
On the first day of school, Sam meets a girl named Caroline who struggles with her mental health as well. Sam finds herself opening up to Caroline and she even agrees to meet a new group of people with her later that week. Caroline introduces Sam to the Poet's Corner, where she becomes reacquainted with a boy named AJ and learns of a secret poetry society happening in the basement of the auditorium. As Sam gets closer to her poetry friends and even shares her own work, she begins to distance herself from the Crazy Eights. Will Sam find the courage to leave her old friends behind? Will Sam be able to manage her OCD amidst this self-discovery?
I could not put this book down! From its fascinating protagonist to the struggles Sam encountered while going through high school, her story felt both unique and familiar. I would recommend this book to anyone who feels different from their peers or like they are trapped in their own head. I found this story incredibly moving and there was even an unexpected twist! While I tore through this book, I think the message will stay with me for a long time.
By Cathy Liebenau