The Hugo Awards, science fiction's most prestigious award, announced their 2019 winners last week. We were very excited to see some of our favorites on the list!
Click on the images below to place a copy on hold or see the titles in our catalog here.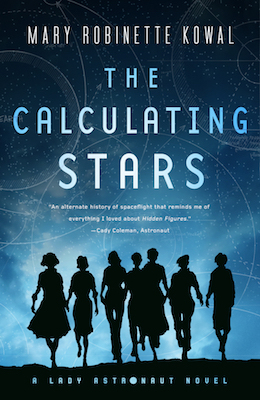 Best Novel: The Calculating Stars by Mary Robinette Kowal
A feminist, alternate history of the 1950s and the space race, which begins with a huge meteorite obliterating much of the eastern United States, accelerating efforts to colonize space. Also a 2018 Nebula Award Winner.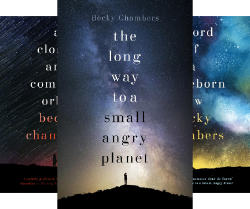 Best Series: Wayfarers by Becky Chambers
Wayfarers follows the crew of the Wayfarer, a spaceship, which has seen better days, and its mostly alien crew … if they survive the long trip through war-torn interstellar space without endangering any of the fragile alliances that keep the galaxy peaceful.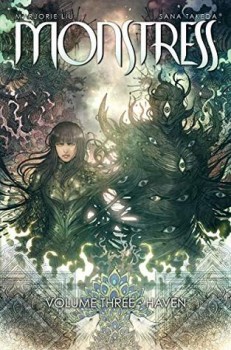 Best Graphic Story: Monstress, Volume 3: Haven by Marjorie Liu with art by Sana Takeda
Maika Halfwolf has begun to unlock the mysteries of her past–but the challenges of the present are only growing. As the impending war between humans and Arcanics creeps ever closer, and powerful players fight for the chance to control her future, Maika finds she must work with Zinn, the Monstrum that lives inside her, in order to ensure their mutual survival. 
Find the whole Monstress series here.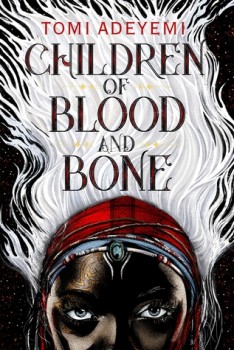 Lodestar Award for Best Young Adult Book: Children of Blood and Bone by Tomi Adeyemi
Zélie Adebola remembers when the soil of Orïsha hummed with magic, but everything changed the night magic disappeared. With the help of a rogue princess, Zélie has one chance to bring back magic and she must outwit and outrun the crown prince, who is determined to eradicate magic for good.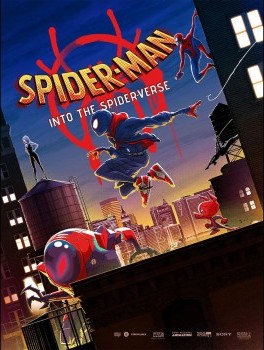 Best Dramatic Presentation, Long Form: Spider-Man: Into the Spider-Verse, screenplay by Phil Lord and Rodney Rothman, directed by Bob Persichetti, Peter Ramsey and Rodney Rothman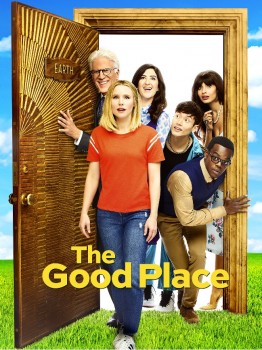 Best Dramatic Presentation, Short Form: The Good Place, "Janet(s)" (season 3, episode 9), written by Josh Siegal & Dylan Morgan, directed by Morgan Sackett