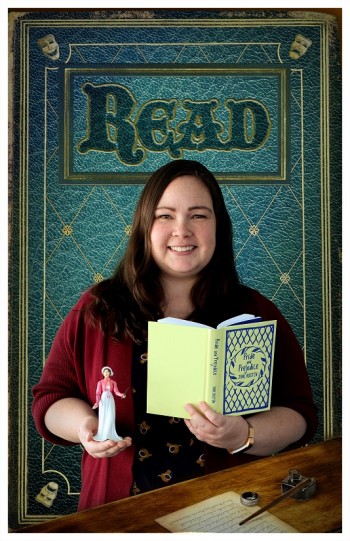 Sara
Position : Support Librarian
When did you start at APL? 
I started as a Circulation Librarian in June 2018.
What's your favorite thing about APL? 
I love how well the staff gets along and seeing all the kids who come in excited about reading.
What is your favorite book and why? 
It's hard to choose just one, but if I had to, probably Jane Austen's Pride and Prejudice. It's such a complex and well-written book that it never bores me.
Do you have any other book or author recommendations? 
I'm a big fan of Regency romance, cozy mysteries, true crime, and the authors Elly Griffiths, Jane Austen, Robert Galbraith, and John E. Douglas.
Do you have any hobbies? (Besides reading?) 
I love to paint oils and acrylics.
If you weren't a librarian, what would you be? 
Museum curator or painter
What's your favorite food? 
Tacos!
What is the funniest experience you've ever had at the library? 
It would have to be seeing a staff member in an inflatable T-Rex costume for a children's activity.
What does your dream library look like? 
Someplace old and historical (like a castle!) with books to the ceiling, lots of windows, ladders to reach the top ones, alcoves for reading quietly, comfy chairs everywhere, and cats. And maybe a taco bar? Definitely a taco bar.