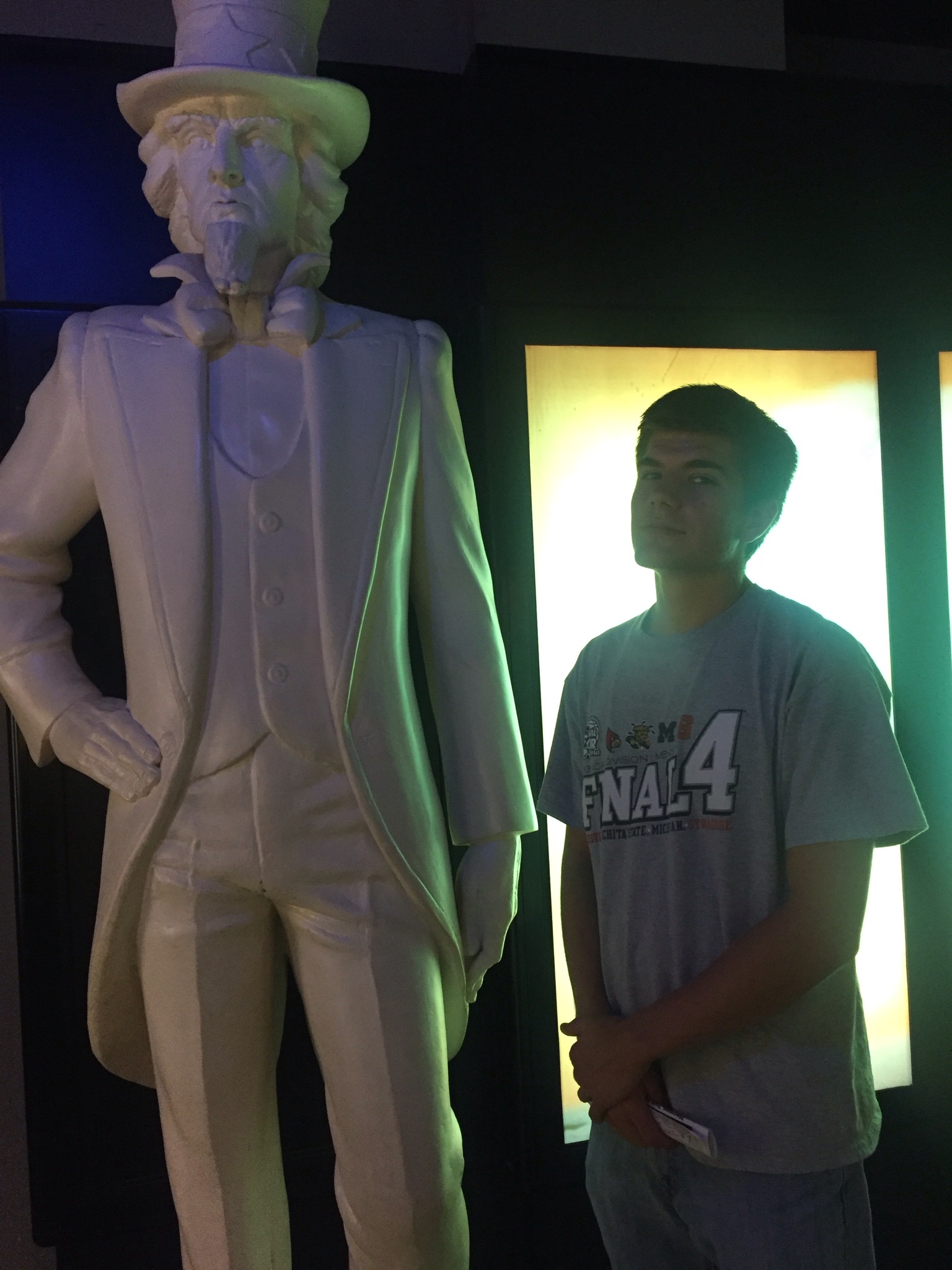 Nicholas Detter
Position : Library Page
1. When did you start at APL? I started in July of 2016.
2. What's your favorite thing about APL? Getting to look a the books when I shelve them.
3. What is your favorite book and why? Lies My Teacher Told Me by James W. Loewen, because it gave me a new perspective on American History.
4. Do you have any other book or author recommendations? I Yam a Donkey by Cece Bell; I saw it in the children's section one day when I was shelving and it almost made me laugh out loud when I read it after work.
5. Do you have any hobbies? (Besides reading?) Running, playing pickup Basketball with my friends, and talking either sports or politics.
6. If you weren't a librarian, what would you be? A little league ump or a political activist.
7. What's your favorite food? Fresh peaches.
8. What is the funniest experience you've ever had at the library? Kathy Pyles told me I had to wear PJs for work one day and then I found out the next day it was optional.
9. What does your dream library look like? A 100 story skyscraper filled with books and a special robot that could help you find any book.
10. Talk about other stuff you like (movies, TV, music, games, etc.) I love superhero movies, watching college football and basketball, and taking naps.