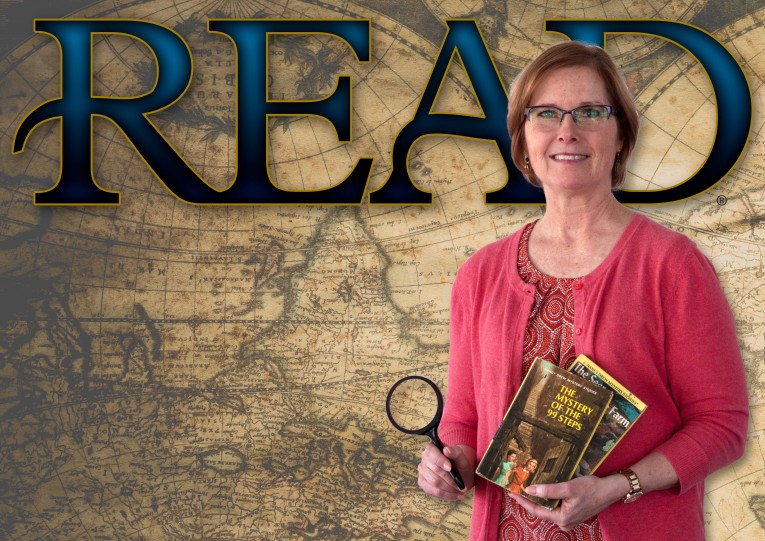 Nancy
Position : Circulation Librarian
When did you start at APL? 
June 2018
What's your favorite thing about APL? 
The wacky crow that knocks on the windows along the top of the building.
What is your favorite book and why? 
1,000 Books to Read Before You Die by James Mustich – because it's a book about……..books! (and their authors)
Do you have any other book or author recommendations? 
I enjoy reading books by Tracie Peterson, C.S. Lewis, J.R.R. Tolkien, and Kristin Hannah, to name a few. For more recommendations, go back to questions #3

I would recommend all of those.
Do you have any hobbies?
I like working in the yard (flower gardening, and yes, even mowing). I especially love my Hosta garden. I prefer to purchase plants that have interesting names: Guacamole, Mouse Ears, Fire Island, Stained Glass, Great Expectations (of course! It's a book title!) to name a few.
If you weren't a librarian, what would you be? 
Maybe owning and managing a Bed and Breakfast. Or working for a greenhouse/hosta nursery company dreaming up plant names. Who DOES that?
What's your favorite food? 
Chicken Alfredo
What is the funniest experience you've ever had at the library?
I don't have a super funny story (yet), but sometimes I hear cute remarks and conversations from the children arriving for story time. It's fun hearing "Baby Shark," "B-I-N-G-O," and other melodies coming from the Story Laboratory.
What does your dream library look like? 
When I arrive at my Father's house, I'll be in the library.