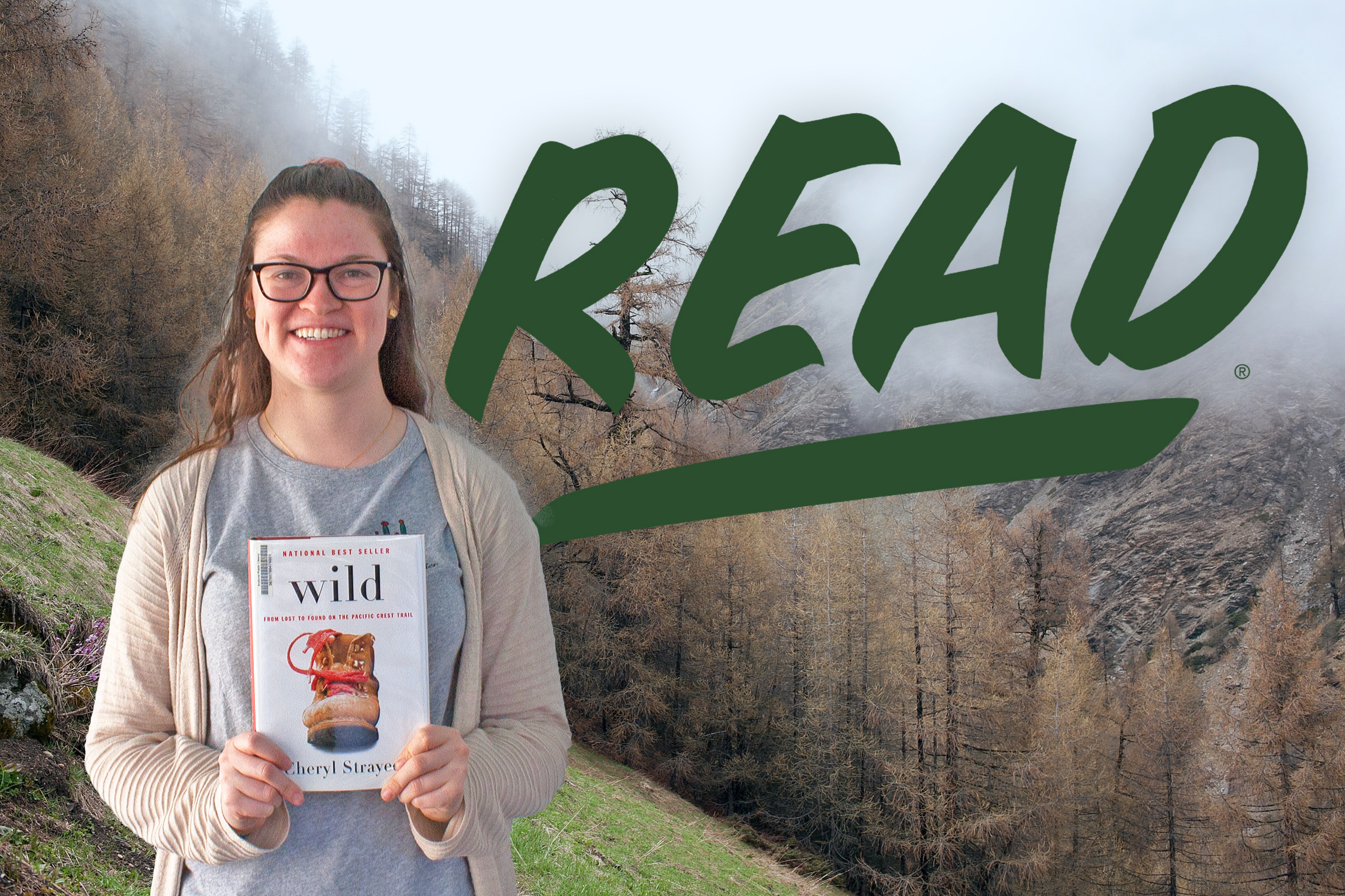 Cathy Liebenau
Position : Library Page
When did you start at APL? 
I started at Andover Public Library in August of 2019.
What's your favorite thing about APL? 
I love helping out with storytime! It's so fun to see the kids get into a song we're doing, like moving their arms to  "Baby Shark" or acting out "We're Going on a Bear Hunt". I also have really enjoyed getting to know the other staff members. This is my first job where I get asked my opinions on books or what book I am reading. Those questions let me know I have found the right place to work!
What is your favorite book and why? 
My all-time favorite book is Wild by Cheryl Strayed. This book transports you to a momentous hike in a woman's life, when she has lost her mother and marriage. There is humor, grief, nature, and friendship. It is most likely thanks to this story that I began to want to read more memoirs. There is something about getting an intimate look into a person's heart and memories that I find really moving. As a child I was in love with Beverly Cleary books, specifically the Ramona series. Cleary is such a talented author; her characters really jump off the page. As a young adult I was all about the Princess Diaries series by Meg Cabot. Mia's voice allowed me to feel seen, I really related to her worries and adventures (minus the whole being a princess thing).  
Do you have any other book or author recommendations? 
My go-to genres include: memoirs (this genre is especially enjoyable to listen to on audiobook), humorous essay collections, modern fiction, children's books, picture books, and YA. I love works by David Sedaris, John Green, Sarah Dessen, Ann Brashares, Jenny Han, Emily Giffin, Jennifer Weiner, Sarah Pekkanen, Beverly Cleary, Roald Dahl, J.K. Rowling, and Patricia Polacco. Some of my favorite books to recommend to adults are: Mrs. Everything by Jennifer Weiner, Little Fires Everywhere by Celeste Ng, Me Before You by Jojo Moyes, Big Little Lies by Liane Moriarty, The Girl on the Train by Paula Hawkins, and Yes Please by Amy Poehler.
Do you have any hobbies? (Besides reading?) 
In addition to reading, I love spending time with my friends and family, going to the movies, running, going to concerts, going on roadtrips with my boyfriend, and hanging out with my cat. 
If you weren't a librarian, what would you be?
I got my degree in elementary education and taught for a few years post-college. When I realized I wanted a change, I found a position at APL. What a great fit it has been- combining my love of educating children and literacy! 
What's your favorite food? 
I love hummus, salmon, pumpkin pie, and ice cream.
What is the funniest experience you've ever had at the library? 
While I was shelving books in the children's section of the library, I came across a grandma and her grandson sitting in the puzzle section. They were working on two puzzles of the human body. I could see the woman getting frustrated, so I went over to help. She proceeded to tell me that these two puzzles were her grandson's favorite. He would always start them and then she would end up finishing them. I offered to help her finish them and we proceeded to laugh as we put together these puzzles. She told me the next time they came she was going to hide these particular puzzles from her grandson since they gave her such a tough time! Our puzzle section creates a lot of memories. 
What does your dream library look like? 
You know the scene in Beauty and the Beast where the Beast shows Belle his library? That's what my dream library would look like!
Talk about other stuff you like (movies, TV, music, games, etc.) 
I love to watch movies and TV shows, listen to music (live music is truly my passion, I've been to over 100 concerts), and collect giraffes. Some movies I've enjoyed watching in recent years include:  Booksmart, Lady Bird, Boyhood, and Beautiful Boy. I also love to curl up and watch a good TV show. Here are some of my favorites: Gilmore Girls, Parks and Recreation, 30 Rock, The Office, and The Marvelous Mrs. Maisel. Giraffes are my favorite animal, I love to collect giraffe items (my apartment is full of them)!