It's the start of a new year and for many of us, that means reading challenges!
If you're looking for books to read this year, check out the library's two reading challenges. Each challenge asks that you read 12 books over the course of the year (24 books if you choose do complete both challenges).
Follow along with one or both challenges for a fun, book-filled 2020!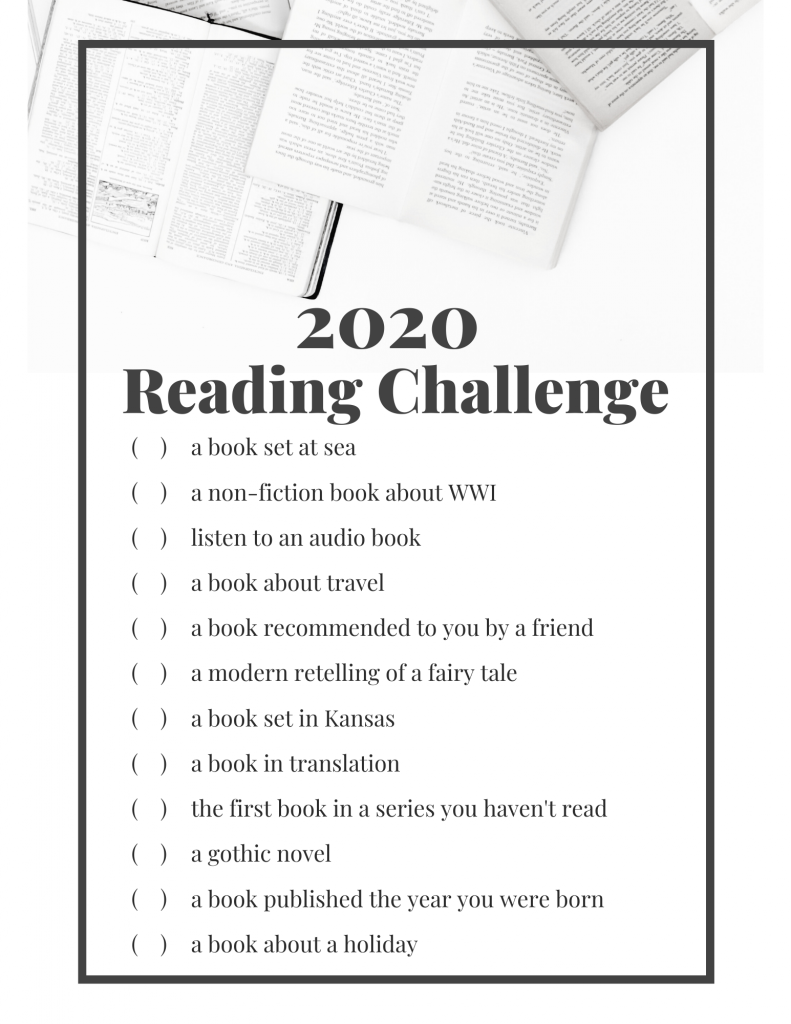 Everyone Has Read it Except Me
In the Everyone Has Read it Except Me! challenge, choose one book each month, choosing from the five choices, to make your own reading challenge.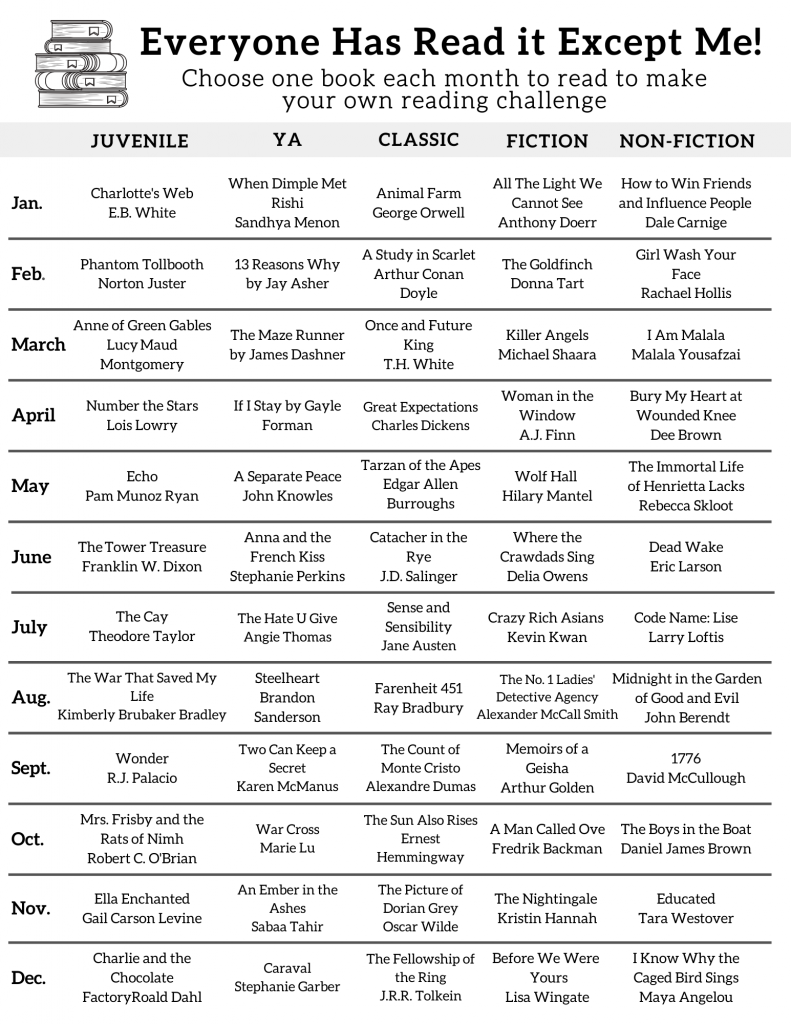 Happy reading!