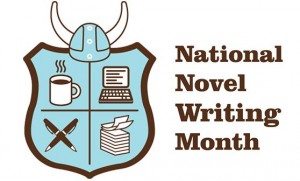 November is National Novel Writing Month!
Andover Library will have Write In hours from 6-7pm every Wednesday, with published local author KT Hannah in attendance. Bring your novel — or memoir, poems, anything! Meet other creative people and experiment with various writing games and prompts. Get encouragement to meet your word goals.
Writers of all ages welcome. For more information, check out the official NaNoWriMo website.