Your family can invest in your library and the future of your community with our new Sponsor-a-Book program.  Look for the notebook in the Children's section of the library and pick a book that appeals to your family.  Your name will be added to the book on a special bookplate.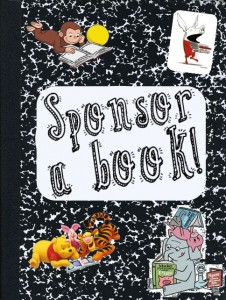 Here's how it works:
Choose a new children's book title from our list.
Fill out the form and take it to the circulation desk.
You'll keep the bottom half of the form as a reminder of your donation.  Turn in the top half so the library can purchase the book.
When the book arrives, you'll get it first.  After you share it with your family, it will be added to the children's book collection!
There will be new books to pick from every month, so be sure to check back often.