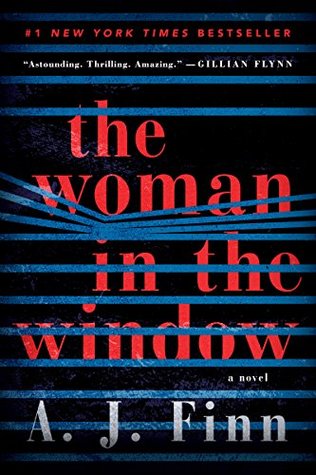 Woman in The Window by A.J. Finn
Woman in the Window is about Anna Fox who has agoraphobia. She spends her time drinking wine, watching old noir movies, and watching people in her neighborhood. When the new neighbors the Russells move into the house across from Anna's strange things begin to happen. Suddenly it seems as though Anna is living her own Alfred Hitchcock movie when she begins to see and hear things that are frightening to her, but no one seems to believe her. Is Anna imagining things? Or is she in danger? 
 This particular book by A.J. Finn has kept me on my toes. I wanted to keep reading more because I wanted to understand who Anna Fox is as a person especially when strange things begin to happen surrounding the Russels. Woman in the Window has twists and turns that will make you second guess whether Anna is telling the truth or not. I would recommend this book to anyone who enjoys a good mystery thriller. This book is also available both in e-book and audiobook on the Libby app and in Sunflower eLibrary.
by Kendra Ellison