We kicked off PBS' Great American Read on Monday with a display in the library featuring staff and community member's favorite books from the list.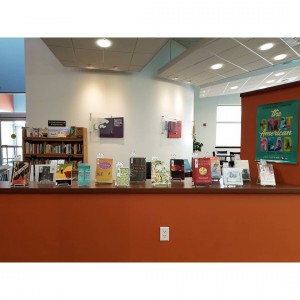 The Great American Read is a nation-wide program celebrating reading and the books that have inspired, moved and shaped us.
The library has copies of many of the books in print and ebook formats: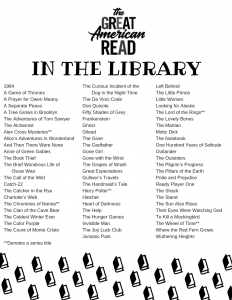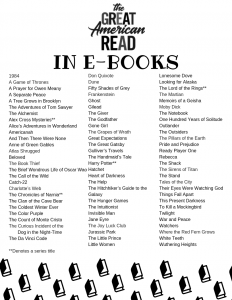 You can vote for your favorite Great American Read books here through October 18.