The 2019 Reading Challenges are here!  Are you struggling with what to read in the Choose-Your-Own-Adventure Challenge categories? We can help! Throughout the year, we will highlight several juvenile, YA, and adult fiction (or non-fiction) books in most of the categories.
These aren't the only books we have available in each category but are ideas that can help you spark inspiration, help clarify the category, and (hopefully) make your decision easier!
We're continuing our discussion of books with the category "A book set in a country you've never been."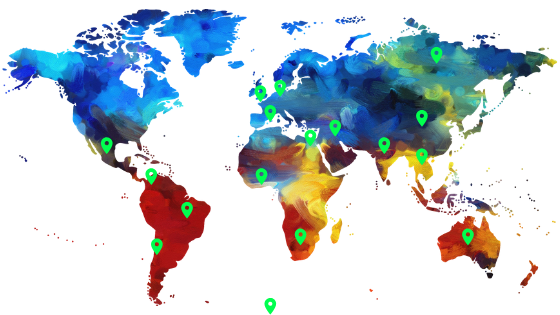 We're traveling the world through books from Mexico to Antarctica to Ghana.
Where will you go?
Ghana: Homegoing by Yaa Gyasi
Botswana: The No. 1 Ladies' Detective Agency by Alexander McCall Smith
Egypt: Cleopatra: A Life by Stacy Schiff (This book can also be counted for the category "A nonfiction book about history before 1500)
Iraq: Frankenstein in Baghdad by Ahmed Saadawi
China: The Tea Girl of Hummingbird Lane by Lisa See
India: A Rising Man by Abir Mukherjee
Laos and Thailand: The Latehomecomer: a Hmong Family Memoir by Kao Kalia Yang
Russia: The Bear and the Nightingale by Katherine Arden
Antarctica: The Comet Seekers by Helen Sedgwick
Australia: The Dry by Jane Harper
Guernsey (an island off the coast of Normandy in the English Channel, a UK Crown dependency): The Guernsey Literary and Potato Peel Pie Society by Mary Ann Shaffer and Annie Barrows
Germany: Gutenberg's Apprentice by Alix Christie
Spain: The Vacationers by Emma Straub
Mexico: Disappeared by Francisco X. Stork
Columbia: Reputations by Juan Gabriel Vásquez 
Chile: Maya's Notebook by Isabel Allende
Brazil: Fordlandia: The Rise and Fall of Henry Ford's Forgotten Jungle City by Greg Grandin
Happy reading!