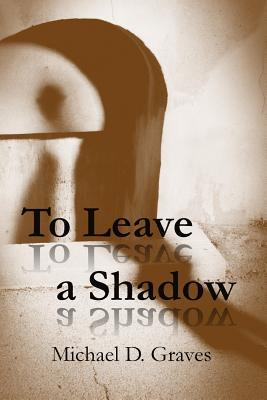 To Leave a Shadow by Michael D. Graves
A 2016 Kansas Notable Book Award Winner: Pete Stone hadn't always been a private eye. He'd lost his dairy business at the toss of a coin when the depression hit. His children grew up, as children do, and his wife left him for a chinchilla farmer. He had learned to like his solitude. When Mrs. Lucille Hamilton walked through his door searching for her missing husband, Pete was the only one who believed her husband's death hadn't been a suicide. — via Barnes & Noble
I enjoyed the slapstick humor, familiar setting, attention to detail, and the reminders of life in simpler times. In the absence of today's technology, detectives of that era needed to use their wit, wisdom, intuition, tenacity, along with a touch of luck. I had forgotten how common smoking and having a daily brew (or two) was in those days; it seems like everyone lived life on the edge, even if they didn't know they were doing so!
I look forward to reading more of Peter Stone's trials and tribulations!
Join author Michael D. Graves and other area authors at Barnes & Noble on Saturday, July 27, 2019, at 5:00 p.m. for a Local Author Event Forum.
Guest review by Carmaine Ternes: Kansas Librarian, Researcher, Writer, and Presenter