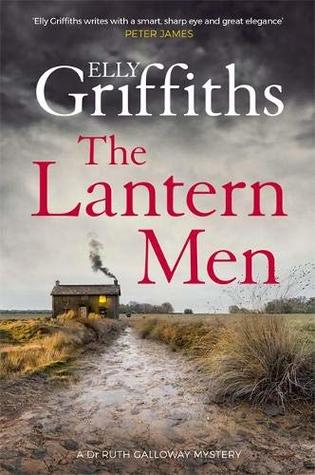 The Lantern Men (Ruth Galloway #12) by Elly Griffiths
I've yet to read a Ruth Galloway novel that I didn't love immensely, this one included. It was a pleasure to re-join Ruth Galloway at her new university and tag along as she works with DCI Harry Nelson to solve a string of murders and cold cases.
In this twelfth installment of Elly Griffith's Ruth Galloway series, we join forensic archaeologist, Ruth, at her new teaching position in Cambridge, England, where she just completed her newest book at a peaceful writer's retreat. Back in Norfolk, DCI Harry Nelson is pleased to hear that notorious murderer, Ivor Marsh, is convicted in the deaths of two women. Ivor agrees to talk about two other missing women and Nelson and Ruth team up again. When a local cyclist is found murdered and Ivor in jail, Nelson and Ruth ask themselves, is Ivor innocent? Is there a copycat at large?
Elly Griffiths is a natural storyteller and a talented writer. She rarely overwrites, her characters are fresh and alive, and the pacing is quick enough to keep you deep in the mystery from the start. I feel such loss after finishing one of the Ruth Galloway books that I find myself re-reading many in the series several times over. I already want to start this latest installment all over again.
While you can jump in and begin the series here with the 12th installment, it will be so much more enjoyable if you start with The Crossing Places. Trust me, you won't be disappointed no matter where you start.
Review by Sara McEachern, Support Librarian