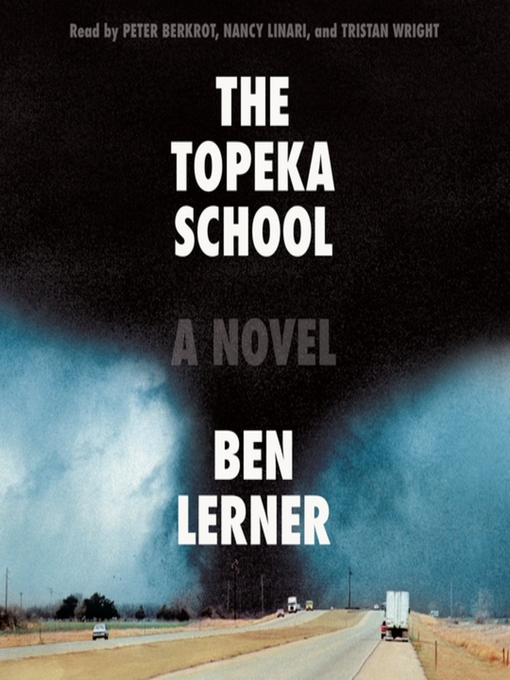 The Topeka School by Ben Lerner
I was in Topeka recently for a meeting. I finished my audiobook on the drive there. I wanted to start a new one on the drive back and this was on my list.
Like the main character Adam, I participated in debate and forensics in high school in Kansas. In fact, I was an assistant coach during some of the years the story takes place. Many of the places and people in the book are real and that added to the pleasure of listening. Except for Fred Phelps and his church. It's hard to really enjoy anything about them, but it did add to the realism.
I did have some trouble with this book. The story does jump around in time and space and Adam is not the only perspective character. Having multiple narrators helped me keep track of that, but even so, it was difficult at times to discern what was going on. That sometimes happens to me in audiobooks as I listen while I drive, but the story and transitions felt stilted at times.
I do not regret listening to this one, but I will not recommend it to everyone. It helps to have an in built identification with one of the perspective characters. If you know high school debate and forensics and Topeka give it a try. Otherwise, you might not want to spend 10 ½ hours listening to the book.
Tom Taylor
Director