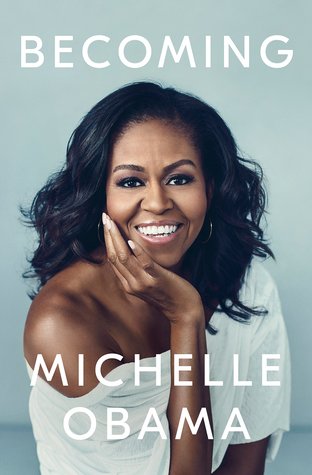 Available in audio, large print, and regular print
The elusive "Middle C" did not prevent Michelle Robinson Obama from performing at her first piano recital under the guidance of her prim, sensible Great Aunt Robbie who demanded a great deal from her students. Discipline, responsibility, music, and laughter were expectations and elements of Michele's childhood that continued through her adulthood. Her humble South Side Chicago upbringing did not restrain her imagination nor deter her from completing her homework and contributing to her neighborhood. Although the Robinson family did not possess property or wealth, they were rich in conversation, faith, fulfilling promises, helping others, and family commitment. Unfortunately, those children who "felt devalued" were often caught in a vicious, depraved cycle resulting in poor decision making, theft, lack of education, or addiction.
Fraser and Marian Robinson worked hard, contributed to their community, and invested in their children, Craig and Michelle, raising them to be accountable for their actions. "Basketball unlocked a frontier for Craig" earning him a scholarship to Princeton, while Michelle was "quietly collecting bits of data" on a ninety-minute one-way bus ride during high school. When an educator informed Michelle, "I'm not sure…you are Princeton material," she increased her efforts and energy to "rise to the challenge!" Being wheelchair-bound due to multiple sclerosis, Fraser did not ask for assistance nor did he miss work. Stoic Marian welcomed and accommodated countless guests into their quaint home. Michelle credits her accomplishments to her nurturing parents due to their wisdom, expectations, and sacrifices.
While attending Princeton University, Michelle connected with the Third World Center and other organizations raising awareness about cultural understanding providing encouragement and educational resources. In an effort to build equitable relationships, she forged community connections. With an Ivy League degree in sociology, she was accepted to Harvard Law School where she continued to "climb ladders" and be substantive. When she returned to Chicago, Michelle worked for a law firm "parsing abstract intellectual property issues for big corporations." When she was asked to interview potential interns, Michelle met Barack Obama who had earned degrees from Occidental College, Columbia University, and Harvard Law School. She later remarked, "Barack was a deep thinker and spent money on books."
Together, Barack and Michelle visited community groups listening to ordinary people suffering to keep jobs, earn a living, provide for their families, and face adversity. Barack asked the participants, "Do we settle for the world as it is, or do we work for the world as it should be?" to help them identify their goals. Both were committed to guiding Chicagoans to the resources they needed to become successful.
After careful planning, Michelle became pregnant, yet faced a miscarriage, "a lonely, painful, and demoralizing almost on a cellular level." When she conceived again, she was delighted to deliver Malia Ann then almost three years later Natasha Marian "Sasha" was born. Michelle was a single parent during the week while Barack spent time in Springfield serving three terms as an Illinois Senator. Juggling professional responsibilities, motherhood, campaign commitments, and community health care collaborations consumed Michelle's life. She pledged to routinely give her girls their nightly bath, read to them, and spend precious time together. This Mary Tyler Moore fan was steadfast in her "you're gonna make it" resolution and determined "most likely to succeed!"
Through the trials and tribulations of the Presidential campaign, Michelle remained focused on family values despite criticism from opposing forces. Promises to improve the economy, health care, and the criminal justice landscape, end Iraq and Afghanistan wars, and raise awareness about climate change were some of Barack's key conversations. Living in the White House presented a unique paradigm since the Obama family was under attentive scrutiny and surveillance. Nonetheless, Michelle's efforts to raise her daughters to be responsible for making their beds, completing their homework, and eating their vegetables was a mainstay.
As First Lady, her initiatives comprised being a role model for women, an advocate for healthy lifestyles including "Let's Move" to reduce childhood obesity and "American Grown: The Story of the White House Garden." She visited veterans across the nation and felt dedicated to the lives of service members and their families. "Let Girls Learn" and "Reach Higher" are examples of her educational endeavors. Along this journey, Michelle emerged as a welcoming and inclusive First Lady balancing the demands of motherhood, work, community, and service with a sense of style and personality.
Her reflections make memorable storytelling and leave the reader astounded and engaged without bewilderment or disappointment. If you wish to read an account of a child who lived in a financially challenged neighborhood, rose beyond a life of crime or gang affiliation, earned university degrees, and committed her life to making a difference, you will appreciate Becoming.
Writing is a craft Michelle Obama has mastered in her personal story concentrating on overcoming obstacles with sincerity, charm, wisdom, and humor.
Guest review by Carmaine Ternes: Kansas Librarian, Researcher, Writer, and Presenter